Digital solutions to improve the well-being of patients and residents
The applications for the connected rooms of the Softalia iPaaS platform are designed to improve patient comfort and reduce the length of their hospitalization.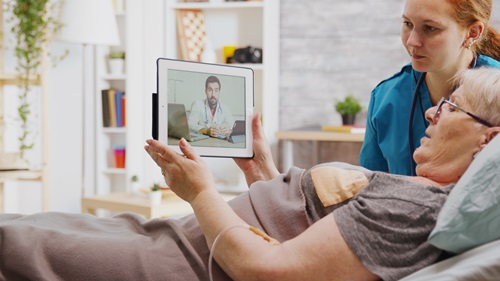 These services include, for example :
Innovative therapeutic solutions such as music therapy: Music therapy contributes to reducing stress and pain in patients, thereby promoting a faster recovery.
Therapeutic patient education (TPE): These services provide patients with essential advice for better management of their condition and facilitating their recovery. Each facility has the possibility to develop, modify, and distribute content validated by practitioners and the center's management.
Meal ordering.
Traceability and monitoring of room cleaning.
Home automation management.
Nurse call.
Our platform allows for personalized care for each patient and improves their stay while facilitating the work of healthcare teams.
Accessibility for disabled patients
The Softalia iPaaS platform natively integrates a specific module for an interface adapted to people with disabilities. This interface simplifies interaction with just one button instead of a remote control and uses larger icons for better visibility.
Integration with the connected devices in the room also allows patients to control their environment, including bed positioning, light management, and opening the blinds. The nurse call feature enables them to specify their needs, thus reducing the number of caregiver visits.
This provides patients with disabilities with greater autonomy in their care environment, reducing their stress and enhancing their quality of life.
A comprehensive range of services
The Softalia IPaaS platform allows you to aggregate a wide range of digital services and third-party solutions that meet the new needs of healthcare facilities while enhancing the patient experience. Discover our complementary offer.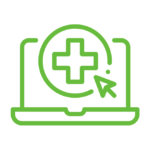 Digital Services
The Softalia platform allows healthcare and medical-social facility patients and residents to have a more connected and enjoyable experience. Through our connectivity and entertainment solutions, we help patients and residents stay in touch with the outside world and make their time more enjoyable.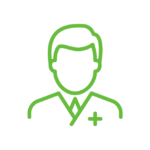 Business Services
We also offer a set of business services to help healthcare facilities efficiently manage their operations and optimize their performance.
You want to entrust us with a project, obtain more information on our offers, or meet us?