About Softalia
Division Éditeur et Intégrateur de Solutions Applicatives Santé de Synelience Group, Softalia développe des logiciels et des applications dédiés à améliorer la capacité opérationnelle des établissements de santé tout en facilitant le quotidien des métiers et des résidents.
Grâce à une synergie de compétences unique au niveau de Synelience Group, qui rassemble près de 350 collaborateurs dans 7 pays, Softalia est en mesure de répondre à n'importe quel défi de développements spécifiques.
De la gestion financière aux ressources humaines en passant par la planification des visites et la sécurisation des systèmes, notre compréhension des problématiques rencontrées par tout type d'établissement – Ehpad, clinique, hôpital – nous permet d'offrir des solutions logicielles capables d'améliorer l'organisation des établissements de santé et le quotidien de ceux qui y travaillent et y résident.
Expertise
Working at the heart of the healthcare sector's digital transformation, Softalia's teams of developers are immersed in the needs and challenges associated with supporting, caring for and managing vulnerable populations.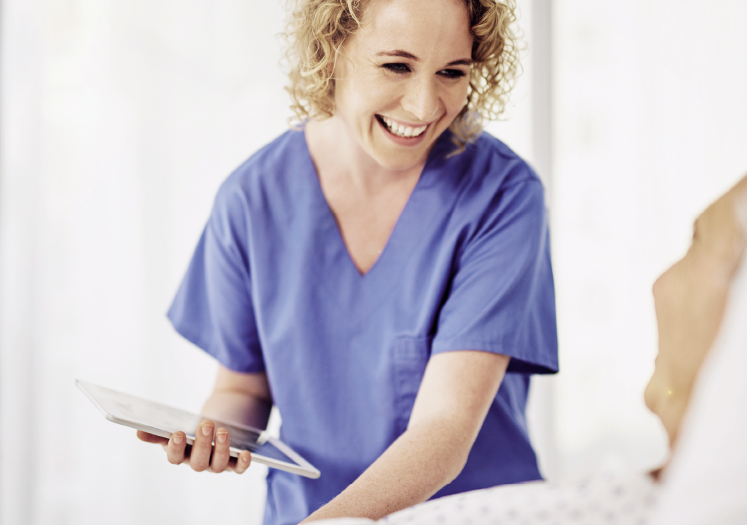 A software publisher focused wholly on healthcare
Fonctionnant comme une véritable cellule dédiée à la santé, Softalia développe des logiciels avec une compréhension et une agilité unique dans le secteur de l'édition. Avec pour objectif de booster la performance opérationnelle des établissements et d'améliorer le quotidien des résidents et du personnel médical et soignant, nous nous concentrons exclusivement sur les problématiques rencontrées par nos clients et leurs réalités quotidiennes.
Cette spécialisation nous permet de mettre au point des solutions réellement bénéfiques et avantageuses pour l'humain qui se cache derrière l'utilisateur, qui doit bénéficier de plus de confort et de flexibilité tout en profitant de possibilités nouvelles et enrichissantes. Elle est également nécessaire pour répondre pertinemment à une variété de besoins rencontrés par la plupart des établissements de santé – qu'ils soient administratifs, opérationnels ou liés aux soins, nous disposons de toute l'expertise nécessaire pour vous aider à soigner, tracer, reporter, surveiller et vous organiser jour après jour.
The strength of an international group
As a Synelience Group brand, Softalia benefits from a network that extends well beyond France's borders:
350 collaborateurs
7 pays
12 implantations
150 clients
1 500 sites équipés
600 établissements de santé connectés