Custom digitalization to meet the specific challenges of healthcare establishments
The operational pressure experienced by the different kinds of healthcare facilities – nursing homes, clinics and hospitals – is greater than ever today, and the conditions required for the well-being of residents and professionals are getting harder to maintain. The good news is that there are many digital innovations nowadays that offer responses to the challenges of this demanding sector.
A modular portfolio
Reinforced by our longstanding closeness to the healthcare and residential field, Softalia develops the most relevant software solutions and applications for healthcare establishments. Whether you are looking to centralize your activities, simplify activity and appointment scheduling or improve communication between families and patients, we can help you integrate solutions dedicated to all your operating needs with your existing information systems.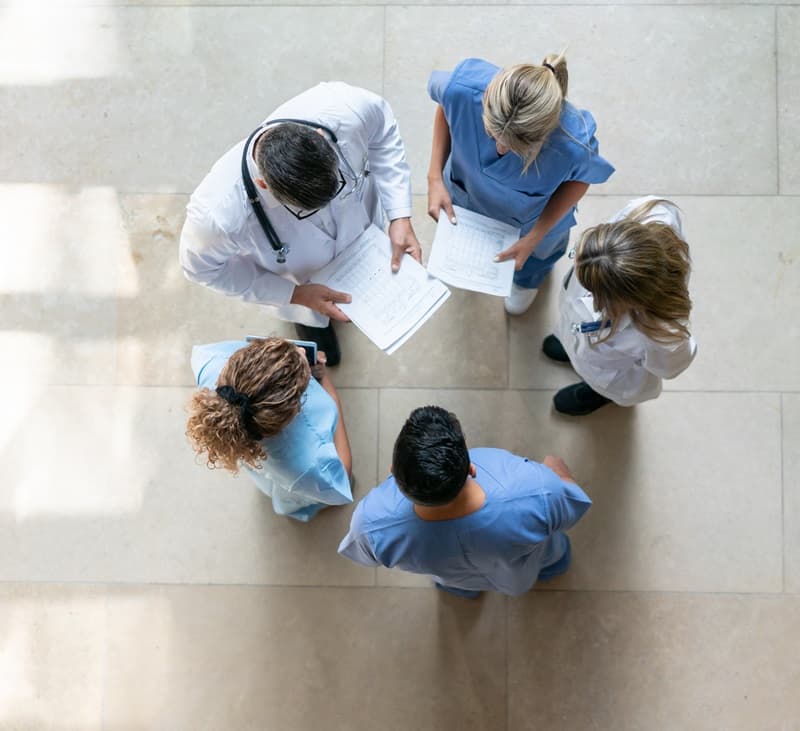 Our portfolio focuses on financial management and includes fully integrated suites of applications designed for your departments, your operations and your human resources:
Boost your conversion rates and simplify your contact management thanks to functionalities dedicated to the management of leads.
Unify the different aspects of your accounting and payment tracking in a single tool, with key business indicators that simplify the administrative tasks of your payroll department.
This module helps you optimize your property holdings.
Manage the calendar of your resident's appointments and visitors, as well as activities and events.
Make the most of interoperable standalone tools that can help your human resources department recognize and retain your teams, as well as planning work schedules and centralizing your personnel data.
Interoperability: In perfect harmony with your information system
As an integration expert, Softalia has an in-depth understanding of the constraints associated with installing software and applications at healthcare establishments.
Whatever your needs and the challenges involved in your digital ecosystem, we can assist you with the smooth, natural integration of any software solution in order to boost your operational potential without delay.
You want to entrust us with a project, obtain more information on our offers, or meet us?